SAVED CO2
CONVERTED INTO TREES
A beech tree annually absorbs approximately 12.5 kilograms of CO2
Source: www.co2online.de
Dear customers, due to the holiday on October 3, 2023, our office will be closed on Monday.
AIRCO® SYSTEMS
YOUR MANUFACTURER FOR NITROGEN SYSTEMS
DISCOVER THE FREEDOM OFFERED BY PSAL® – BE SMART - THINK GREEN
Discover our patented INFINIT® - technology for the on-site nitrogen production. Benefit from more than 27 years of experience in the field of nitrogen and oxygen production technology. Become independent now and start producing the nitrogen that you require yourself! In doing so, you will not only achieve cost savings of up to 50% but also reduce your CO2 emissions.
SERVICE & CONSULTATION – WE OFFER MORE
As a manufacturer, we not only rely on our own research and development

Service & Planning
We support & advise on the planning of nitrogen systems

Research & expertise
For continuous innovation & progress in the field of nitrogen production

The AIRCO-Family
Good teamwork forms the basis for increased efficiency and joint success
SERVICE & PLANNING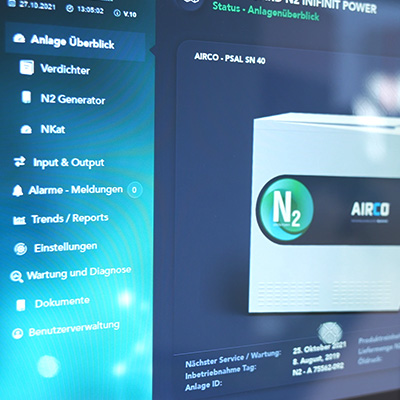 THE AIRCO
TEAM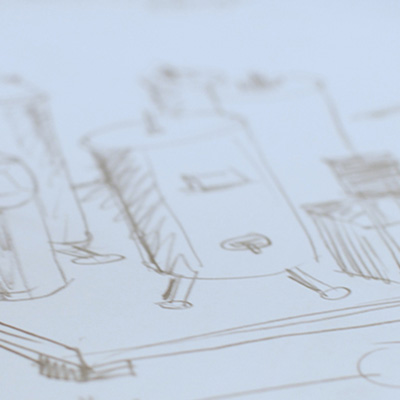 INFINIT TOUCH
CONTROL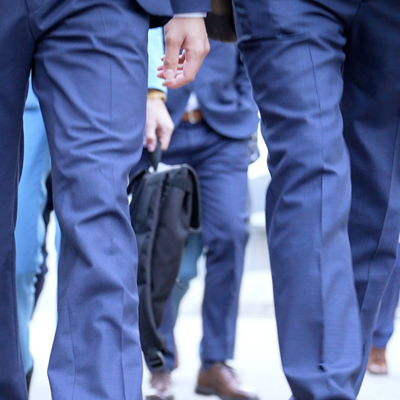 CUSTOMER PROJECTS
Nitrogen production for laser cutting directly on-site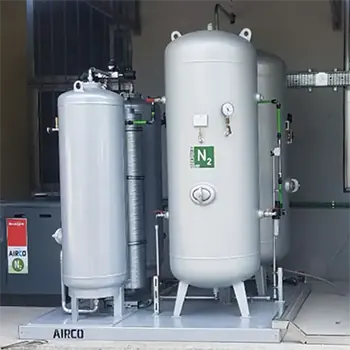 PSAL® - Nitrogen generator for Lasercutting
"Integrate a nitrogen generator in our production was an excellent idea!" Mr. Elie
The Lebanese company Technica International s.a.l. is investing in more sustainable production for sheet metal cutting. Its laser cutting machines are now supplied with an in-house production of nitrogen using an AIRCO-N2 generator.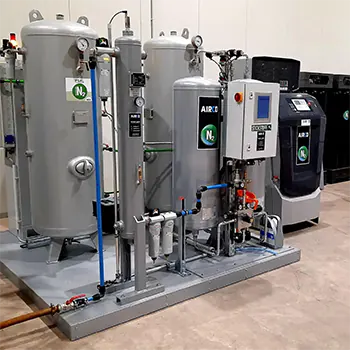 PSAL® - Nitrogen systems
#installation at STB Stahl- und Bautechnik GmbH in Mühlhausen. Our system has been installed and the customer is highly satisfied since independent #nitrogenproduction can begin immediately
Democenter @ Bystronic
INCREDIBLE – the new demonstration centre in Niederönz at Bystronic positively gleams in its new Infinit design: You can now book an online demonstration with the @bystronic_group directly to view our Infinitbox and sheet metal processing with the Bystronic laser cutting machine. #newnewnew #onlinedemo #democenter #partnership @bystronic_group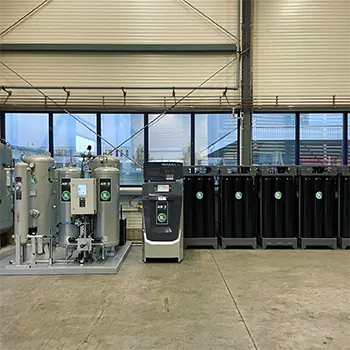 SHEET METAL PROCESSING WITH PSAL®
A truly awe-inspiring sight – full nitrogen power for our customers @hase.blechverarbeitung.trier The facility is now running at maximum capacity #sheetmetalprocessing #aircosystems #customers #psal #nitrogengeneration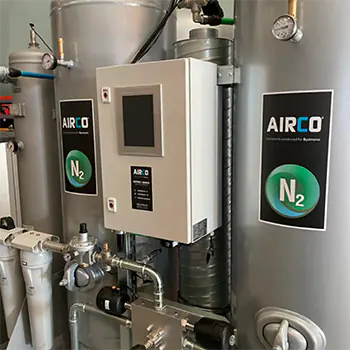 PSAL® in Saudi Arabia
Our system in Saudi Arabia has been completed and our customer, Al-Sharq, is delighted with the results. We are very pleased that the "Made in Germany" label is valued around the globe and that we are able to export our high-quality products to other continents. #psal #nitrogengeneration #saudiarabia