INFINIT AIR CUTTING COMPRESSED AIR CUTTING
COMPRESSED AIR CUTTING WITH THE NEW AIR CUTTING SYSTEM FROM AIRCO®
The space-saving, effective and convenient solution for on-site nitrogen production offered by AIRCO® Systems GmbH is enjoying huge success. Furthermore, there is also our compressed air cutting system. This is assembled at our production facility in Frankfurt am Main on prefabricated, modular automotive skits and includes all of the necessary components. There is sufficient space for a compressed air preparation unit, product containers, a refrigeration dryer and high-pressure compressors as part of the basic structure, which is always identical

Read more
After pre-assembly has been completed, the systems are extensively tested with regard to their proper functioning and tightness. During this early stage, the settings can be adapted to our customers' specifications. In this way, we can put the equipment into operation at the customer's location in record time and can implement the fundamental plug and play concept. Due to its compact construction, the positioning of the system and bundle on-site is easily possible with the use of a forklift truck.
The system for compressed air cutting is then simply connected to the compressed air network, the power connection and the laser application at the customer's location on site. If required, we can also provide a powerful speed-controlled compressor.
The final step sees our customers receive training directly at their own facility from our technicians, allowing them to plan and monitor their future in-house production optimally.
Production can then begin immediately. Thanks to our high-pressure compressor, we can now compress air at 300 bar in our bundle and, as a result, create a buffer while also comfortably covering your peak consumption requirements. The system is monitored by our fully automatic control unit to guarantee optimal production.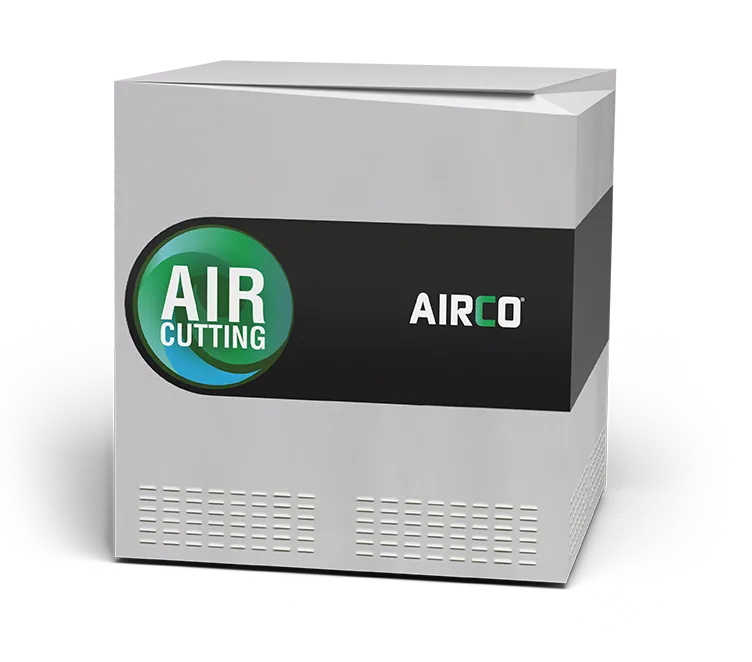 Advantages of Infinit Air Cutting
Reduction of cutting gas costs

Pressure can be adjusted up to 35 bar

Buffer tank can be expanded if necessary

Plug and play – Operational immediately

Low maintenance requirements

Worldwide service
Highlights of the Infinit Air Cutting station
Small footprint

Fully automatic control

Extremely low power consumption

CE-certified by our notified body
COMPRESSED AIR QUALITY PER DIN ISO 8573-1 1.4
Class 1: Dirt

Class 2: Water (corresponds to a pressure dew point of +3 °C) refrigeration dryer designed for an ambient temperature of up to +45 °C

Class 3: Residual oil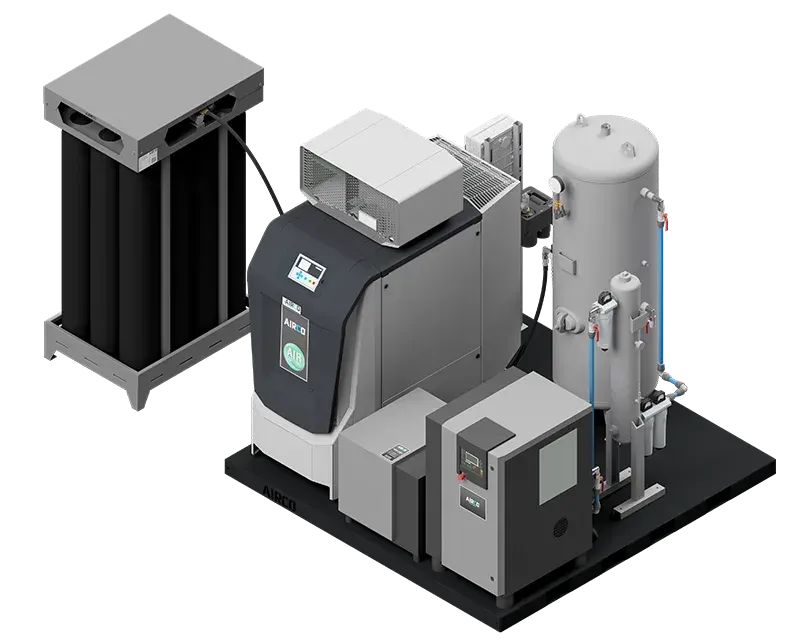 Skit-Platform
Volumentrich flow (DL)
Platform dimensions
(LxWxH in mm)
Platform weight
(approx. in kg)
Power connection
AIR CUTTING 15 S
15 m³/h
2200 x 2200 x 2200
1280
50A
AIR CUTTING 45 S
45 m³/h
2200 x 2200 x 2200
1420
63A
*Bundle (separate) 750 x 990 x 1980 mm, weight 1100 kg

We offer a powerful system for compressed air cutting with an efficient high-pressure compressor, dryer, container, 300 bar bundle and a dedicated compressed air preparation unit.

Optional: Efficient and speed-controlled compressor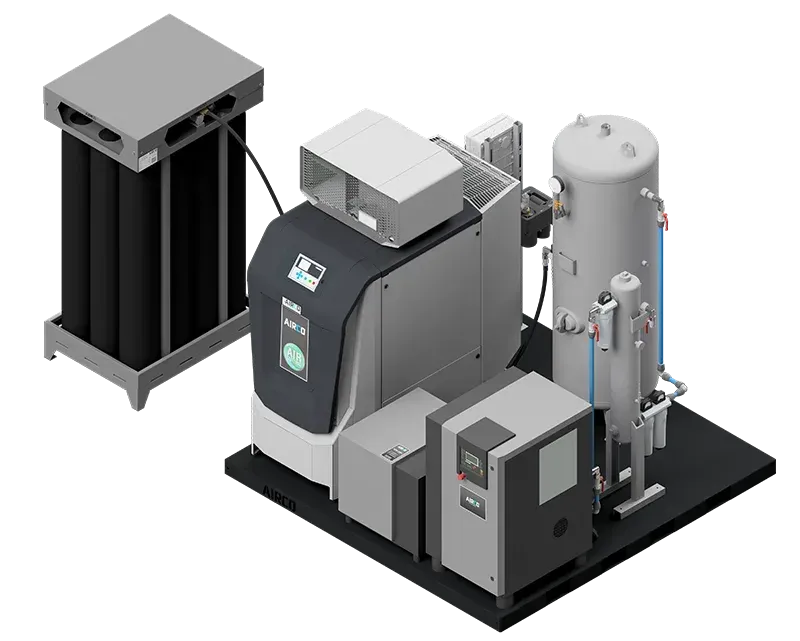 OFFER – QUERY – ADVICE ON INFINIT AIR CUTTING - Compressed air station
Are you interested in a nitrogen system or the product: INFINIT AIR CUTTING - Compressed air station ? Do you have a query, would like to receive an offer or do you require a consultation? Contact our sales team easily and conveniently or we will be happy to call you back.