PSAE - NITROGEN GENERATOR FOR ELECTRONICS MANUFACTURING
ON-SITE NITROGEN PRODUCTION WITH N2 PURITY OF UP TO 99.9999 % (1 – 3 PPM RESIDUAL OXYGEN) AIR FACTOR 2.7
AIRCO® offers both a space-saving, effective and convenient solution for on-site oxygen production. The so-called "PSAE systems" combine a modern platform construction with many years of experience in the field of ultra-pure nitrogen production for electronics applications.

Read more
The system, including all components, will be assembled at the production facility in Frankfurt am Main on the prefabricated, modular automotive skits. The compressed air treatment, nitrogen generator, product container, nitrogen drying, N-Kat®, filter and the high-pressure compressor are all located on the basic structure, which is always identical.
Once assembly is complete, the entire system undergoes an approval procedure by our technical department and our notified CE body, and the system is then run in. At this time, the subsystems are extensively checked for their function and leak-tightness. The settings can be adapted to the specifications of our customers at this early stage.
As a result, we can put the equipment into operation at the customer's location in record time and can implement the fundamental plug and play application. Loading and positioning, for which only a forklift is required, is also very simple thanks to the compact construction.
Our nitrogen generation system is professionally connected to the gas supplies for your soldering application. The final step sees our customers receive training from our technicians directly at their own facility so that they can plan and monitor their future nitrogen production.
With our N-Kat® - system, we guarantee purity of up to 6.0 with an air factor of 2.7 - this is unique worldwide.
In the N-Kat®, the hydrogen reacts with the residual oxygen in the nitrogen. The chemical reaction produces water vapour and heat, which is removed by means of filtration and drying.
This process allows us to operate much smaller air compressors thereby saving 50% of the energy required and, as a result, a large quantity of CO2 in connection with the production of high-purity nitrogen.
Advantages of the nitrogen generator PSAE
Plug and play: tested on more than 6000 systems worldwide

Operational immediately

Low maintenance requirements

High quality and worldwide service

N-KAT®-technology, air demand factor 2.7

Purity at 1 – 10 ppm, 6.0 – 5.0
Highlights of the nitrogen generator PSAL® - SN
Small surface area requirement and simple operation

Extremely low power consumption

Extremely low air consumption

High quality and worldwide service

Better cutting results than when using tank and bundle solutions

Industry 4.0: query and control of the system from any location in the world

Integration of your photovoltaic system in our system

Utilization of thermal heat in your process
Nitrogen generator Specifications of PSAE
Initial pressure: max. 300 bar

Ambient air: +4 °C to +45 °C

Nitrogen pressure dew point: up to -60 °C

Nitrogen purity: 5.0 = 10 ppm

Maximum purity: 6.0 = 1 ppm

Nitrogen temperature: +10 °C above ambient temperature

Intelligent control for optimal energy savings and cost reduction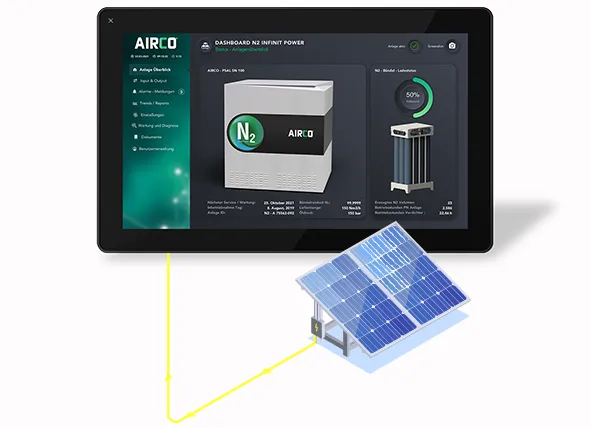 Skit platform
Volumetric flow of up to Nm³/h
(99,9999%)
PSAE 40
40
PSAE 70
70
PSAE 100
100
PSAE 150
150
PSAE 200
200
PSAE 300
300
PSAE 400
400
PSAE 500
500
Other intermediate sizes available - feel free to contact us.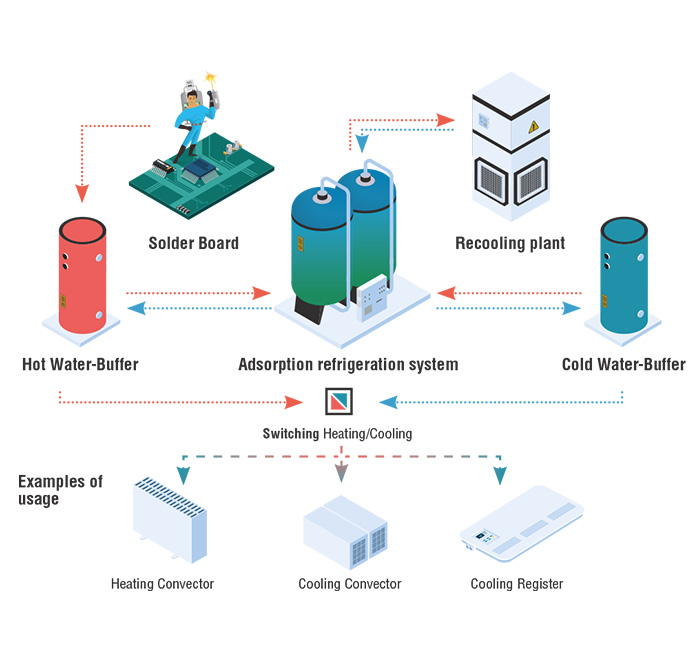 OFFER – QUERY – ADVICE ON PSAE Nitrogen generator
Are you interested in a nitrogen system or the product: PSAE Nitrogen generator ? Do you have a query, would like to receive an offer or do you require a consultation? Contact our sales team easily and conveniently or we will be happy to call you back.