"Blechexpo Award" for INFINIT AIRCO MIXGAS®
AWARD FOR INNOVATIONS 2021 – IMPROVED CUTTING QUALITY AND HIGHER CUTTING SPEED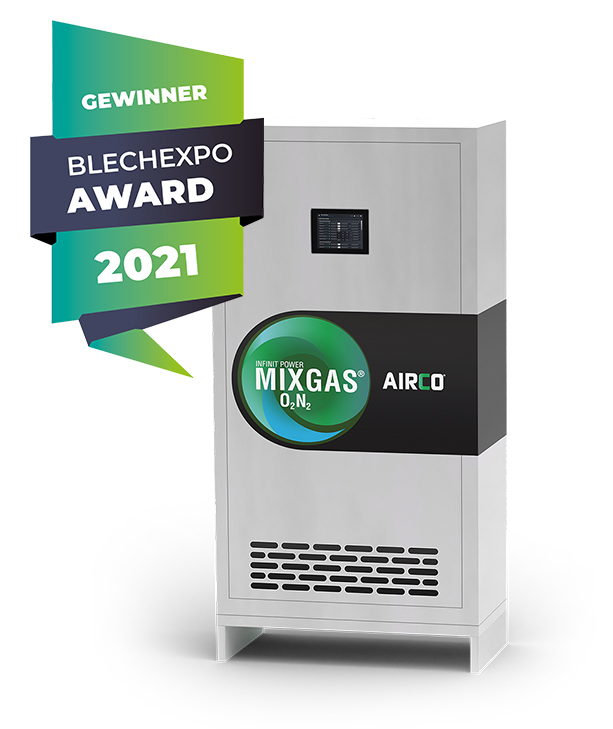 First prize in the separation and joining technology category went to AIRCO SYSTEMS in cooperation with Bystronic germany. They placed ahead of Trumpf ("EdgeLine Bevel" laser cutting function for the production of chamfers and depressions) and Astes4 (an automated system for picking and sorting parts using the "SORTPRO" sorting head and integrated tool changer).

The "INFINIT AIRCO MIXGAS®" gas mixer allows you to mix the required cutting gas for the laser cutting of thick sheet metal yourself. In this way, you can optimally calibrate the mixture for the material that is to be processed. This leads to improved cutting quality and reduced reworking times. Furthermore, the cutting speeds on Bystronic's "By Star Fiber" increase by up to 50 percent on average owing to a 15 kilowatt laser (during laser cutting with nitrogen), as compared to a traditional 10 kilowatt laser source.

Using a proportional mixing valve, the mixture setting can be continuously varied and the purity level set individually thanks to intelligent flow control. the composition of the gas can easily be set using the touch display panel. it is available on the laser in a matter of seconds.
Source: https://www.blechnet.com/blechexpo-award-zeichnet-innovationen-2021-aus-a-1070153/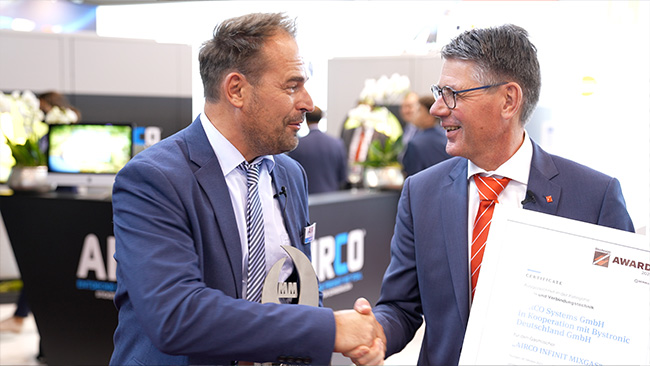 AIRCO® SYSTEMS & BYSTRONIC - ACHIEVE MORE TOGETHER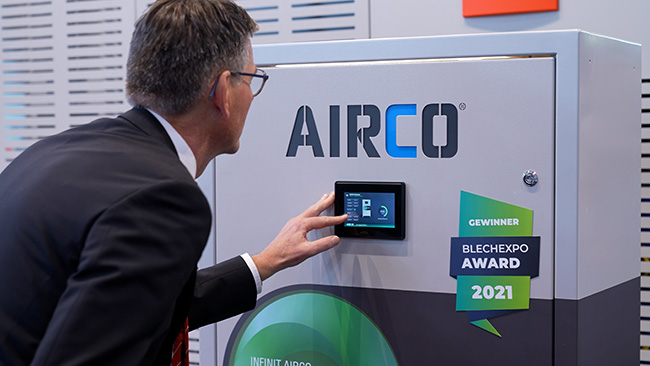 INFNIT AIRCO MIXGAS® - TOUCH CONTROL