INFINIT AIRCO MIXGAS® - GAS MIXER
FOR THE IMPROVEMENT OF CUTTING QUALITY
The INFINIT AIRCO MIXGAS® enables you to achieve efficient and optimal cutting results with thick sheets and to increase the productivity of your laser. Our intelligent INFINIT AIRCO MIXGAS® gas mixer now allows you to adapt cutting quality to your specific requirements.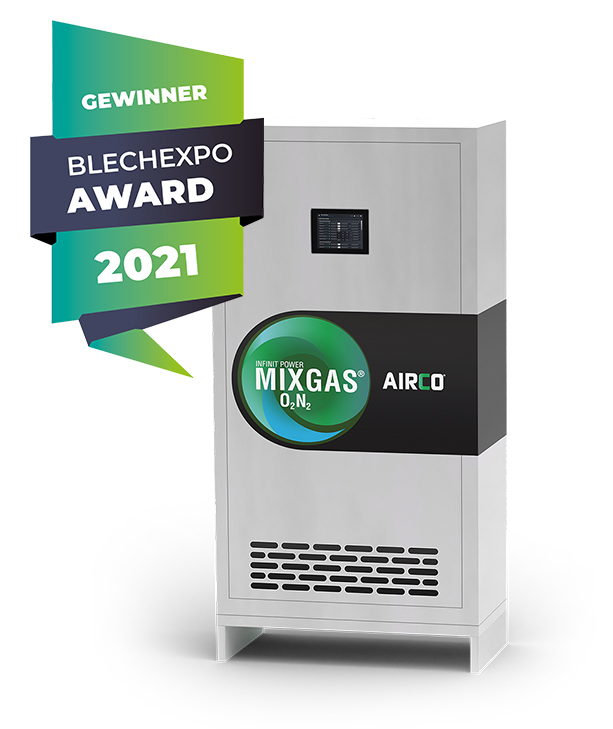 ADVANTAGES OF INFINIT AIRCO MIXGAS®
Performance range from 20 to125 Nm3 / h, at 20 – 35 bar operating pressure

Continuous mixture adjustment with the proportional mixing valve

Individually adjustable purity with intelligent flow control

Intelligent control and communication with your laser

Intuitive operation of the control user interface

High process reliability
INFINIT AIRCO MIXGAS® HIGHLIGHTS
Superior cutting results, due in particular to reduced burrs with medium and thicker material (25 – 66%)

Decreased need for reworking owing to reduced burrs

Increased productivity thanks to faster cutting speed (10 – 20 %)
OPTIONAL MODULES
Control system for the AIRCO® PSAL® - systems
with integrated remote monitoring possible

Display of the residual oxygen content in the mixed gass possible
TECHNICAL SPECIFICATIONS
Type:
INFINIT AIRCO MIXGAS®
Gases:
Nitrogen and oxygen (not suitable for combustible and liquid gases)
Mixing range:
0% – 25 % oxygen content
Power supply:
230 V / 50-60 Hz
Dynamic input pressure difference between gases:
2 bar – 3 bar

Guide values for setting the static input pressure difference can be found in the table in the technical specifications.
CE MARKINGS AND STANDARDS IN ACCORDANCE WITH PRESSURE EQUIPMENT DIRECTIVE 2014/68/EU:
EMV 2014/30/EU
Low voltage directive 2014/35/EU
Switchgear standard DIN EN 61493-1
VDE 0660/600
Alar mmodule:
Input pressure monitoring with integrated display and alarm function
Adjustable alarm limits
Acknowledgment is required
Securing of the alarms with time specification
Integrated analysis for monitoring purposes
and documentation of the gas mixture
Accessories - Infinit-Connect Kit:
Plug and play laser connection set for the gas supply: N2, O2, mixed gas, compressed air.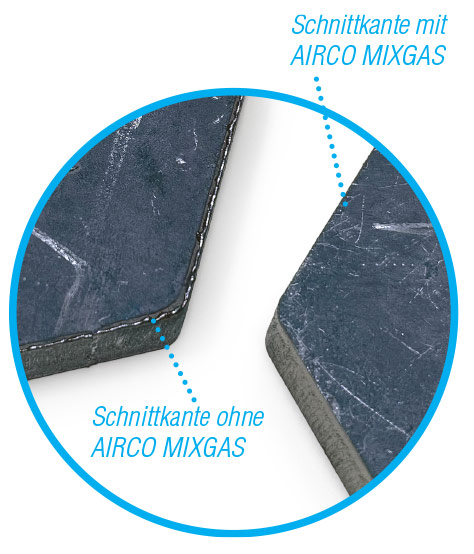 OFFER – QUERY – ADVICE ON Infinit AIRCO MIXGAS
Are you interested in a nitrogen system or the product: Infinit AIRCO MIXGAS ? Do you have a query, would like to receive an offer or do you require a consultation? Contact our sales team easily and conveniently or we will be happy to call you back.