PARTNERSHIP WITH BYSTRONIC
THINK AHEAD. CREATE SYNERGIES. ACHIEVE SUCCESS.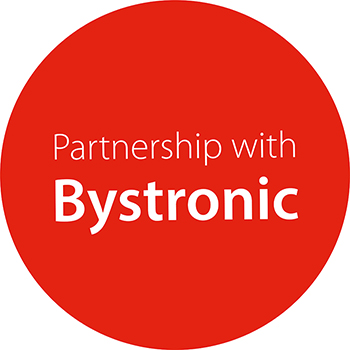 "The whole is greater than the sum of its parts," as Aristotle once said. This statement isn't only applicable to living beings, forces and substances, but can also be brought to bear on the daily life of companies.

To remain competitive and achieve the best possible results, companies must work together on the front line each and every day. They do so not merely to achieve success or simply to push their numbers higher, but mainly to ensure that their customers are satisfied and happy in the long term.

The effort they put into reaching this goal often results in synergies and fortuitous meetings of the right people at the right place and at the right time, something which ultimately gives rise to wonderful and unique developments thanks to the expertise of each individual.

Together with our partner BYSTRONIC, we rely on innovative and creative impulses to put joint visions and ideas into practice successfully.